This project is to try LoRaWAN networks, I designed a simple Arduino shield with RFM95w: LoRa modules from HopeRF.
Main characteristics
Level shifter as RFM95 I/O are 3.3V
SMA edge connector
Jumpers to select RFM's digital IO
Jumper to be able to change slave select
A little prototyping area
It works with LoraWAN :-p
Now working with LoraWAN networks !!! Code and details soon. Works in class A with pre-provisioning or OTAA, and it is compliant to specification LoraWAN v1.0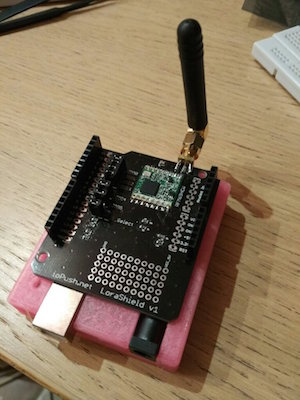 Finished LoRa shield
It's alive!
It emits and receives to a LoRaWAN gateway, need further testing.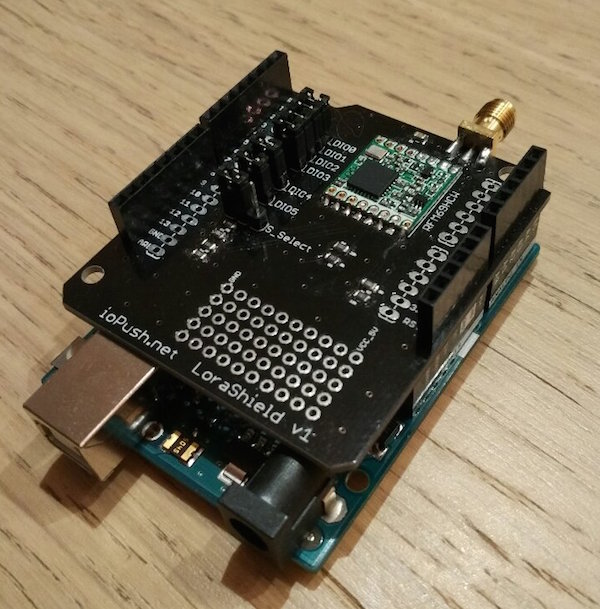 First tests
PCB received, need to be tested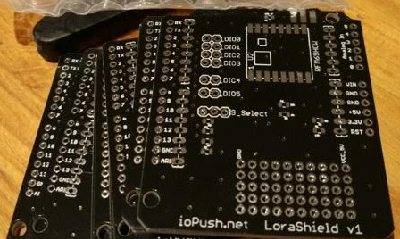 LoRaShield PCB
Design done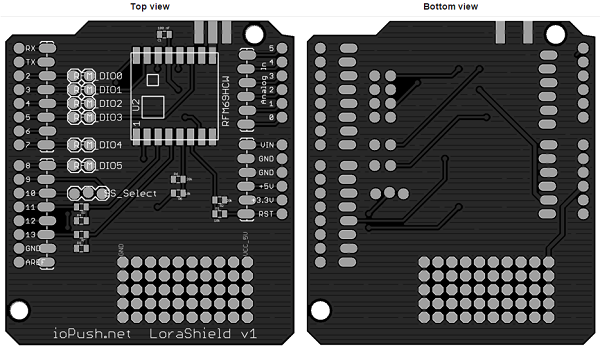 LoRaShield PCB